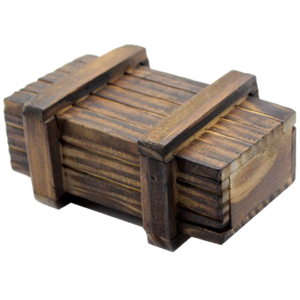 A gift that will make you immediately enter the world of ours Escape Room: a mysterious wooden box without any lock or combination. Who receive it must immediately overcome their first mission: to be able to open it! And if it succeeds it will find hidden inside a voucher for a game session in one of our rooms. A gift suitable for who love games, challenges and who love to have fun with friends.
Voucher for 1 person usable for gaming sessions from
| | | |
| --- | --- | --- |
| 2 Players | 3 o 4 Players | 5 o 6 Players |
| 22 € | 18 € | 15 € |
This year offers an adventure! Our gift voucher is the access key to live an experience full of mystery and adrenaline. A unique live adventure to share with whoever you want! An original and unexpected gift, suitable for people of all ages.
Voucher for 1 person usable for sessions from
| | | |
| --- | --- | --- |
| 2 Players | 3 o 4 Players | 5 o 6 Players |
| 18 € | 13 € | 10 € |